Cambodia Angkor Air's First Phnom Penh – Da Nang Flight Takes Off
Oct 28, 2019
Cambodia Angkor Air in cooperation with Da Nang Tourism Promotion Center and other relevant parties of two countries were celebrating the Opening Ceremony at Da Nang international airport for welcoming the first flight and it was honorably participated by Chief Executive Officer of Cambodia Angkor Air – Mr. Hoang Manh Tuan, Undersecretary of the state of Cambodia Ministry of Tourism – H.E Visothy So, the president of Cambodia Association of Travel Agents – Chumteav Chhay Sivlin, representatives of Ministry of Tourism Cambodia, representatives of Department of Tourism in Da Nang, representatives of Da Nang International Airport and passengers.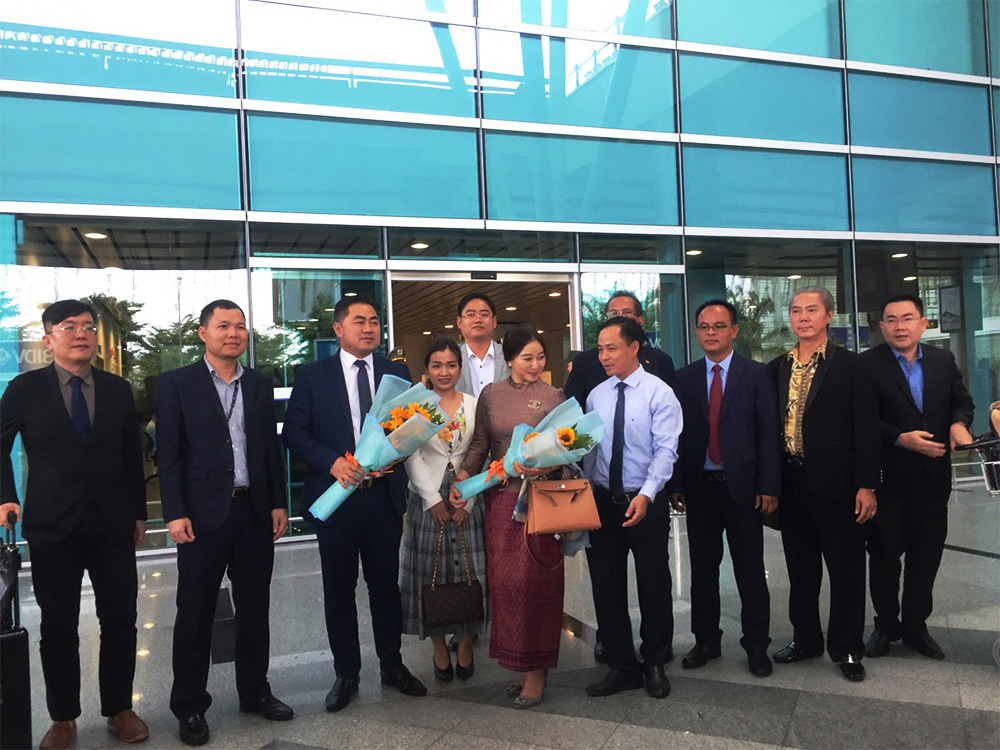 At 14:50, the Airbus 320 of Cambodia Angkor Air landed on time as scheduled. Delegates and passengers on the first flight was warmly welcomed by the representatives of Department of Tourism in Da Nang, representative of Da Nang International Airport, along with beautiful performance and souvenirs. The Opening Ceremony was officially launched with ribbon cutting by delegation and finished auspiciously with a group photo shooting.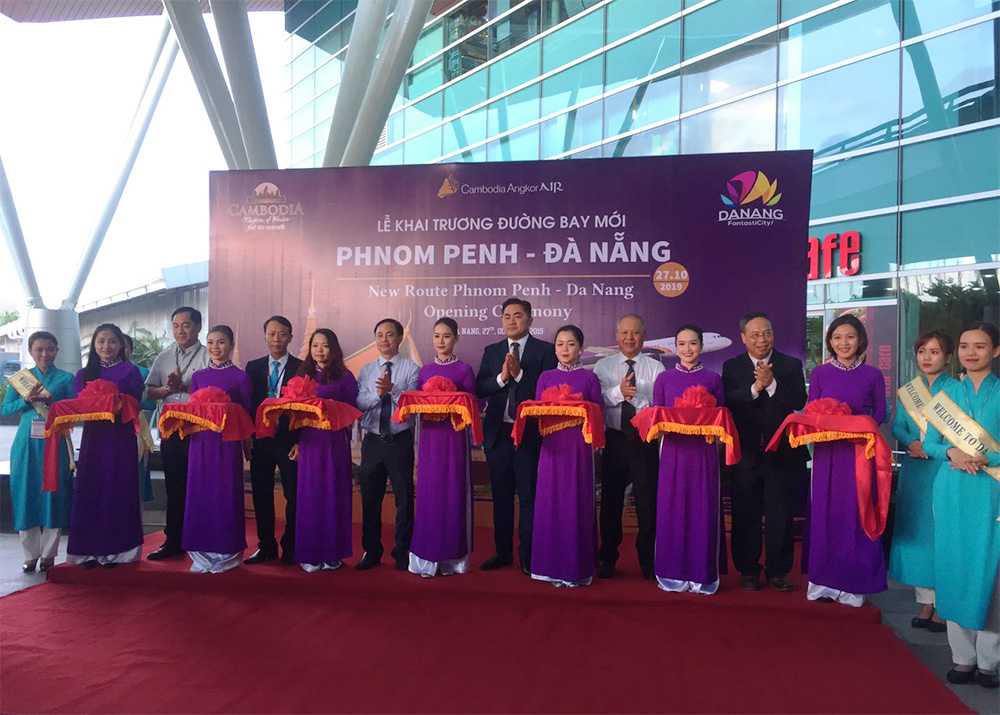 The launching of this latest route Phnom Penh – Da Nang demonstrated a tremendous commitment of Cambodia Angkor Air to connect two main tourism hubs of Cambodia and Vietnam in order to meet increasing demand of Cambodian tourist outbound and to attract more international tourists in Vietnam. Cambodia Angkor Air anticipated that this new direct flight would largely contribute to the growth of economic between the two countries due to increasing of tourism activity as the fact that both Phnom Penh and Da Nang have a number of beautiful and attractive destinations which have enormous potential in tourism sector. Furthermore, as a national flag carrier, Cambodia Angkor Air firmly believed that this new flight will strengthen the relationships between Cambodia and Vietnam because of mutual economic growth, cultural exchanges and travelling experiences between Cambodian and Vietnamese.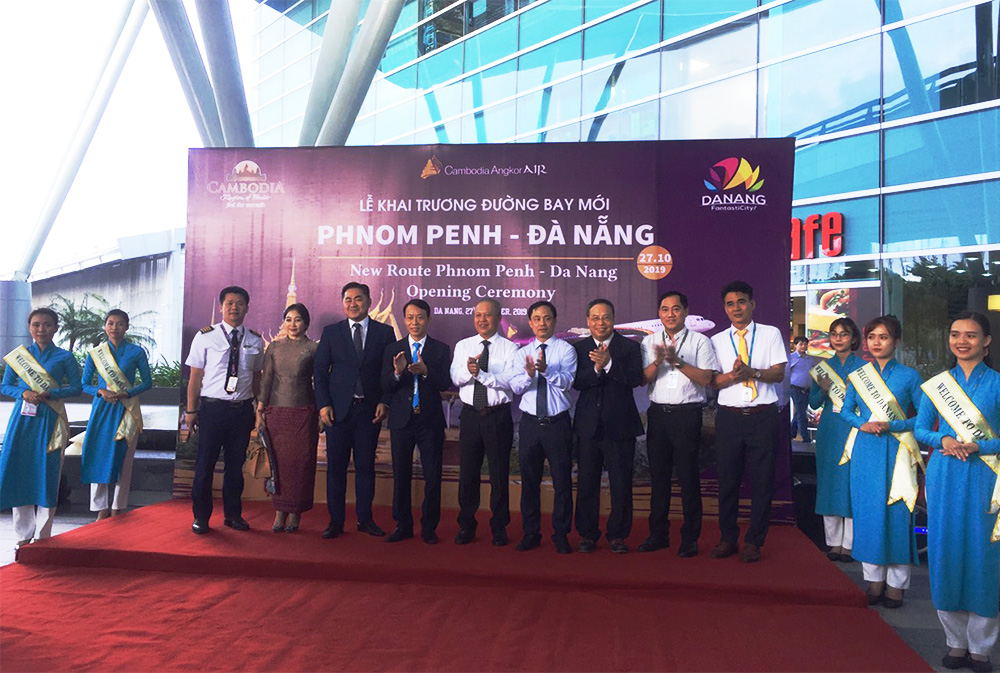 After the Opening Ceremony, Cambodia Angkor Air in cooperation with Department of Tourism in Da Nang organized a Gala Dinner at Novotel Da Nang Premier Han River. It was participated by honor guests at the Opening Ceremony and tour operators and agencies who would participate in FAM trip from 27th till 31st October 2019.
Remarkably, Cambodia Angkor Air is offering a very affordable price for the flight from Phnom Penh to Da Nang starting from $50 USD (All-in price) from now until 31
st
December 2019.
Route between Phnom Penh and Danang will be put into operation 5 flights per week from 27th October 2019 until 31st December 2019. Based on market demand, Cambodia Angkor Air will consider to operate daily flights between Phnom Penh – Da Nang from 01st January 2020. All flights will operate from Phnom Penh on afternoon time.
Source: Danang Fantastic City